Description:
Fall AIM Event Details:

REGISTER NOW!!
<--
Please do not submit more than once!
Check your registration here.
September 11th & 12th:
Friday, September 11th- "
Who Wants to be an Administrative Leader?"
(7:00-8:15 p.m.)
Therese Antonini
Based on the format of the TV Show 'Who Want to be a Millionaire?', this class leads participants through key components of administrative leadership in a singing organization. What is the value of good administrative leadership? What are the most important characteristics of administrative leaders? How do we develop ourselves and others as leaders? These are just a sample of the categories explored.
Saturday, September 12th- "Emotional Intelligence" (9:00-10:15 a.m.)
Therese Antonini
The quality of relationships is core to our experience with other people. This class is designed to provide insight into the factors that help us establish and maintain strong and healthy relationships. Exercises are included to allow participants to determine their EI (emotional intelligence) strengths and areas for improvement and to explore tools for self-development.
Saturday, September 12th- "What Did You Just Say to Me? The Power of Words" (10:45-12:00 p.m.)
Therese Antonini
This class will bust the myth of the old 'Sticks and Stones' rhyme, and will explore some of the neuroscience behind why words have so much power. Participants will play with words to help discover techniques to help get our true message across and achieve better outcomes from our conversations. A discussion about the role of social media in communication will be included.

Saturday, September 12th-

"

Working Toward Performance During a Pandemic"

(

1:00-2:00 p.m.)
Angela Suraci
While we won't be able to perform, or rehearse, live right now that doesn't mean we won't be doing it in the future. And just because we can't perform in front of a live audience right now, doesn't mean we can't perform FOR live audiences. We're going to explore having the luxury of planning and preparing for future live performances while simultaneously preparing for virtual performances of all types.
Saturday, September 12th- "Music Category: It Ain't No Mystery!" (2:30-3:30 p.m.) Sharon Carlson
Understanding and simplifying the category from the inside out. We will do a Q/A portion to answer your questions about score sheets, charts you're considering (submit ahead of time for sharing, if you wish), how to get the best score in this category, and choosing music that makes you shine.
---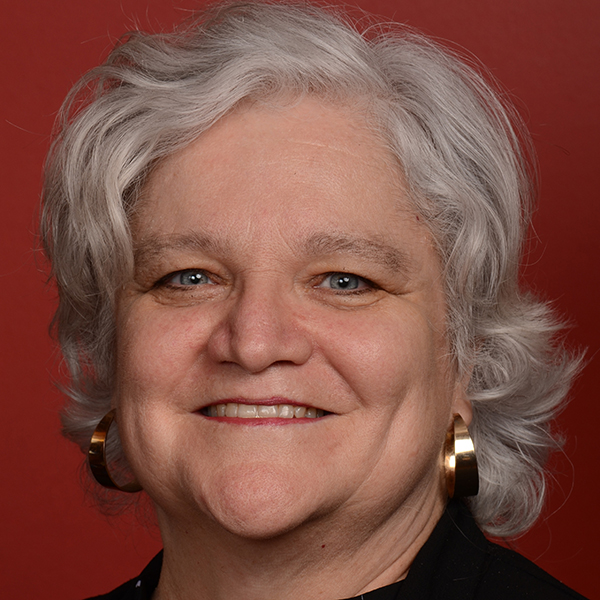 Thérèse Antonini is a 28-year member of Sweet Adelines International (SA). Her membership has spanned five regions, eight choruses and Chapter-at-Large, and included a short stint as director for a prospective chorus. She has served in a wide variety of administrative roles, from Chorus administration to Regional Management Team (RMT) involvement to her current position as President-elect on the International Board of Directors (IBOD). She is a certified adult educator and finds working with Sweet Adeline learners especially rewarding. She makes her home in Toronto, Canada and sings with North Metro Chorus.
---
Region 12 - FALL AIM w/Therese Antonini Session 2 starts two weeks after Session 1 on:
September 25th & 26th:
Friday, September 25th- "Abundance Thinking" (7:00-8:15 p.m.)
Therese Antonini
We are not prisoners to default and primitive brain tendencies! This class explores how the brain can be reprogrammed to practice a mindset that creates an internal environment where curiosity and possibility can thrive and contribute to high levels of achievement. This is a highly interactive class that encourages discussion of perspective and challenges preconceived assumptions.
Saturday, September 26th-

"Easier Said Than Done: Conflict Resolution" (9:00-10:15 a.m.)
Therese Antonini
T
his class explores the importance of different types of conversation and how they can influence the outcomes of conflict resolution. Exercises are included to allow participants to identify and explore their own communication styles and challenges.
Saturday, September 26th- "The Care and Feeding of Leadership" (10:45-12:00 p.m.)
Therese Antonini
T
rue leadership is challenging and can take a personal toll on individuals, sometimes leading to burnout or poor performance. This class explores how to take care of ourselves and others as leaders, including signs to watch for and how to respond to them. Participants are invited to share their own experiences and participate in exercises to explore creative leadership support approaches

Saturday, September 26th- "Ways to Support Your Director" (1:00-2:00 p.m.)
Kathy Scheel
All of us have a Chorus Director, so let's explore some ways you can show your support, especially in these challenging days of quarantined life and zoom rehearsals.
Easy, meaningful, humorous, generous- you pick what feels right for you and your Chorus Director.
Even the small things can make a tremendous difference!
Saturday, September 26th-
"Smooth Singing" (2:30-3:30 p.m.)
Dede Nibler
Using Articulators to Help Achieve Legato Singing- a skill building class on use of the singer's articulators for the delivery of a legato connection. Barbershop is dependent on legato for vowel to vowel singing. Misuse of articulators interrupts the flow of sound. Come and learn more!
***PLEASE NOTE: All Fall AIM classes will be conducted in Pacific Daylight Time Zone (PDT).
---
There will be a registration fee of $15 for Region 12 adult members, $20 for non-Region 12 members, and $10 for youth (under 26 years of age). The registration fee will give access for both weekends of classes. Classes will be presented in a Zoom Webinar format. Attendees will receive login information upon registration.

With a song,
Alison Miller
Education Coordinator
education.coord@sairegion12.org