Description:

We are so excited to be able to participate in this year's Video Contest!
Be sure to mark your calendar for this virtual results day.
We will share all the competitors' videos and end each session with contest results.
---

How to Watch the 2022 Convention Results Youtube

Visit the Pacific Shores Region 12 YouTube page (link below) to find both the 2022 Quartet Competition and the 2022 Chorus Competition.

Videos will premiere:
Quartet Competition Saturday, May 28, 11 am Pacific Time
Chorus Competition Saturday, May 28, 2 pm Pacific Time

Judging Results and Video:
Quartet/Chapter score sheets will be sent directly from SAI after May 28.
Quartet/Chapter video will be available for downloading from our Dropbox no later than Sunday, May 29, 2022.

Program of Event

The link will be sent to the email address on your registration form. As a reminder, you need to request permission from SAI to post your video on your website.

URL for Region 12 YouTube Account: https://www.youtube.com/channel/UCjiB7b6Ndy2vl8iB7j3cLwQ
QR Code for Region 12 YouTube Account: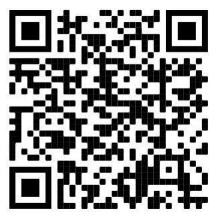 ---

For more information check out the Convention 2022 webpage:
https://www.sairegion12.org/dbpage.php?pg=Convention2022